Board Members
Board Members
The Arizona Board of Executive Clemency is comprised of five members who are appointed by the Governor. Each member of the Board is appointed on the basis of broad professional and educational qualifications with an interest in the state's correctional program. No more than two members from the same professional discipline may be members of the Board at the same time. Board members serve terms of five (5) years which expire on the third Monday in January of the appropriate year.
The Governor selects a member of the Board to serve as the Board's Chairman.
Mina Mendez, Chair
Chair
Term Expires:
January 18, 2027
Ms. Mendez was born in Phoenix and grew up in Phoenix and Mexico City. Ms. Mendez graduated from the University of Arizona College of Law in 1995, after receiving her undergraduate degree in Religious Studies from the University of Arizona. Ms. Mendez is the first law school graduate from her family. Ms. Mendez currently serves as the Chair of the Arizona Board of Executive Clemency. She served as a Superior Court Commissioner from 2004 to 2013 and as a Judge pro tem for the Superior Court and as a private mediator from 2013-2017.Before her appointment to the bench, Ms. Mendez worked in the private sector and served as an Assistant Attorney General for six years. Ms. Mendez is one of the coordinators for the Latina Mentoring Project, which started as a book club hosted by Ninth Circuit Court of Appeals Judge Mary Murguia. She is currently working to expand the Latina Mentoring Project throughout the United States and working with Latina judges and attorneys in other states to develop and expand the program. Ms. Mendez is a member of Los Abogados and the Arizona Women Lawyers Association and has served on committees for both organizations.
Read More
Vacant
Board Member
Term Expires:
Read More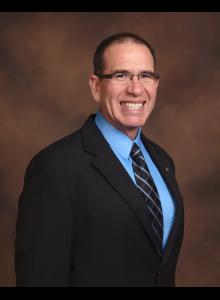 Louis Quinonez
Board Member
Term Expires:
January 19, 2026
Mr. Louis Quinonez accepted a gubernatorial appointment to the Arizona Executive Board of Clemency in February 2017. He is a native of Phoenix, Arizona and a graduate of Arizona State University (1987, Bachelor of Science, cum laude). He served twenty-seven years in the Federal law enforcement community, including a one year internship with USDA-OIG; three years as a reserve agent with the Air Force Office of Special Investigations; three years as a special agent with the U.S. Drug Enforcement Administration; and twenty-three years as a special agent with the Bureau of Alcohol, Tobacco, Firearms and Explosives. He served his last fourteen years of Federal service as a supervisory special agent, including assignments as a group supervisor, division operations officer, field intelligence supervisor, HQ program manager, HQ training manager, assistant country attaché (Mexico) and HQ branch chief. He is a recipient of the American Legion Police Officer of the Year honors. He had an interesting transition from his law enforcement career, serving as a vice president for a police consulting and training firm; an adjunct instructor for Glendale Community College (administration of justice); and a student success coach for Rio Salado College.
Read More
Sal Freni
Board Member
Term Expires:
January 18, 2027
Sal Freni is a retired 30 year veteran of the Phoenix Police Department. During his career he served as an officer, detective and supervisor in numerous assignments: Patrol, Drug Enforcement Bureau, Property Crimes Bureau, Tactical Support Bureau, Airport Bureau, Major Offender Bureau, Public Affairs Bureau, and the Violent Crimes Bureau. Mr. Freni was raised in Phoenix and holds degrees from Phoenix College (AA), Northern Arizona University (BS), and has completed the Arizona Post Leadership Program (Class #7).
Read More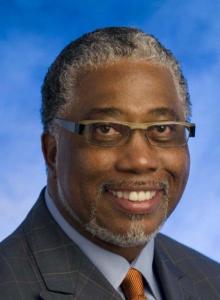 Michael Johnson
Board Member
Term Expires:
January 20, 2025
Michael E. Johnson is a local community leader who believes that the elements of collaborative leadership and hard work are an unbeatable combination. He is a retired public servant who has dedicated his career to his passion of helping others. Johnson retired in 1995 as a homicide investigator after 21 years of service with the Phoenix Police Department. His devotion to his work led the Department to honor him as Detective of the Year in 1992. He used the skills and knowledge he acquired from policing to run for public office, and successfully served three consecutive terms on the Phoenix City Council (District 8) from 2002 to 2013 before terming out. Johnson is a former founding partner at Johnson-Neely Public Strategies, and the former president and chief executive officer of Nkosi, Inc., a security and investigation firm he founded in 1996. He is also a prostate cancer survivor and has served as an advocate for prostate cancer awareness.
Read More