Board Members
Board Members
The Arizona Board of Executive Clemency is comprised of five members who are appointed by the Governor. Each member of the Board is appointed on the basis of broad professional and educational qualifications with an interest in the state's correctional program. No more than two members from the same professional discipline may be members of the Board at the same time. Board members serve terms of five (5) years which expire on the third Monday in January of the appropriate year.
The Governor selects a member of the Board to serve as the Board's Chairman.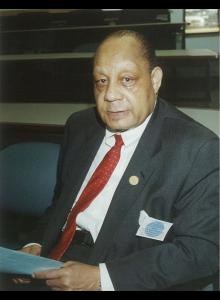 Dr. C.T. Wright, Chairman
Chairman
Term Expires:
January 21, 2019
Dr. C. T. Wright accepted a gubernatorial appointment to the Arizona Board of Executive Clemency in May 2014. As a citizen appointee, he brings a unique perspective to the Board. In criminal justice, he has developed and supervised training programs for law enforcement officers in Atlanta, Georgia; Miami Dade County in Florida; Talladega Federal Prison in Alabama, as well as an education program for inmates in Florida. This change agent has had a diverse background including that of a day laborer in the Georgia cotton fields, elementary school teacher, college professor and administrator, university president, executive director and founder of development programs, faith leader, delegate to three national political conventions and member of the Arizona Electoral College, among others. Since leaving the cotton fields, Wright has had the opportunity of meeting with five United States presidents, scores of government and private sector leaders from throughout the world, and thousands of grassroots individuals. He holds a BS degree from Fort Valley State University, MA degree from Clark Atlanta University, PhD degree from Boston University and L.H.D. honorary degree from Mary Holmes College. In addition to serving on the Clemency Board, Dr. Wright is a member of the Governor's Advisory Council on Aging; Fountain Hills Unified School District Governing Board; Arizona National Day of Prayer; The Light of Hope Institute; and ASU's Center for Political Thought and Leadership, to cite a few examples.
Read More
Vacant
Board Member
Term Expires:
January 17, 2022
Read More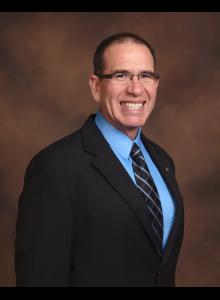 Louis Quinonez
Board Member
Term Expires:
January 18, 2021
Mr. Louis Quinonez accepted a gubernatorial appointment to the Arizona Executive Board of Clemency in February 2017. He is a native of Phoenix, Arizona and a graduate of Arizona State University (1987, Bachelor of Science, cum laude). He served twenty-seven years in the Federal law enforcement community, including a one year internship with USDA-OIG; three years as a reserve agent with the Air Force Office of Special Investigations; three years as a special agent with the U.S. Drug Enforcement Administration; and twenty-three years as a special agent with the Bureau of Alcohol, Tobacco, Firearms and Explosives. He served his last fourteen years of Federal service as a supervisory special agent, including assignments as a group supervisor, division operations officer, field intelligence supervisor, HQ program manager, HQ training manager, assistant country attaché (Mexico) and HQ branch chief. He is a recipient of the American Legion Police Officer of the Year honors. He had an interesting transition from his law enforcement career, serving as a vice president for a police consulting and training firm; an adjunct instructor for Glendale Community College (administration of justice); and a student success coach for Rio Salado College.
Read More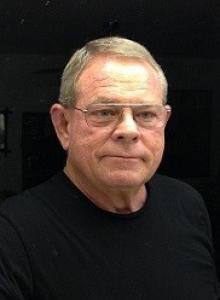 David Neal
Board Member
Term Expires:
January 17, 2022
Mr. Neal was appointed to the Board by Governor D. Ducey and began as a member on July 17, 2017. He is a native Arizonian, raised in the Valley of the Sun and a North High School graduate. He attended Maricopa Community Colleges and later served as Military Police in the US army with overseas duty in South Korea. Prior to joining the Glendale Police Department as a civilian employee, he worked many years in the field of construction. While employed with the Glendale Police Department, he worked in various capacities and retired as a Crime Scene Investigator. Mr. Neal is a community volunteer working with non-profit organizations including Children's Advocacy Center, Parents of Murdered Children, American Diabetes Association and is a co-founder of AZ Unity Tour Charities.
Read More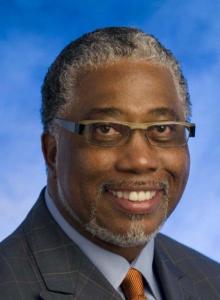 Michael Johnson
Board Member
Term Expires:
January 20, 2020
Michael E. Johnson is a local community leader who believes that the elements of collaborative leadership and hard work are an unbeatable combination. He is a retired public servant who has dedicated his career to his passion of helping others. Johnson retired in 1995 as a homicide investigator after 21 years of service with the Phoenix Police Department. His devotion to his work led the Department to honor him as Detective of the Year in 1992. He used the skills and knowledge he acquired from policing to run for public office, and successfully served three consecutive terms on the Phoenix City Council (District 8) from 2002 to 2013 before terming out. Johnson is a former founding partner at Johnson-Neely Public Strategies, and the former president and chief executive officer of Nkosi, Inc., a security and investigation firm he founded in 1996. He is also a prostate cancer survivor and has served as an advocate for prostate cancer awareness.
Read More